san antonio humane society
︎ branding
︎ social media content
︎ photography
︎ copywriting
︎ project management

overview

joined the public relations team in november 2021 and have taken on a variety of responsibilities from designing graphics to writing biographies to creating social media content to handling dogs on local news segments! special skills learned in this position also include dog-friendly cake baking, see photos below ︎
---
︎︎︎ kennel cards

redesigned our kennel cards to make them more approachable to customers with eye-catching visuals. worked cross-departmentally to implement a new icon system along with a legend that works help potential adopters find their perfect match!
default kennel card design
new kennel card design
this is the legend potential adopters will see when entering each kennel building. printed on
18 x 24 coroplast posters to hold up in kennel environments and grab the attention of anyone walking in to see our pets! our kennel techs utilize a binder created with information from our training team with in-depth details about each icon to offer more guidance to potential adopters who have more specific questions about a pet they're interested in.
---
︎︎︎ 70th anniversary event branding
october 2022 marks the 70th anniversary of the san antonio humane society! responsible for creating logo design, event invitations, event program, commemmorative success story book, and other graphics as assigned.
click here for logo design process!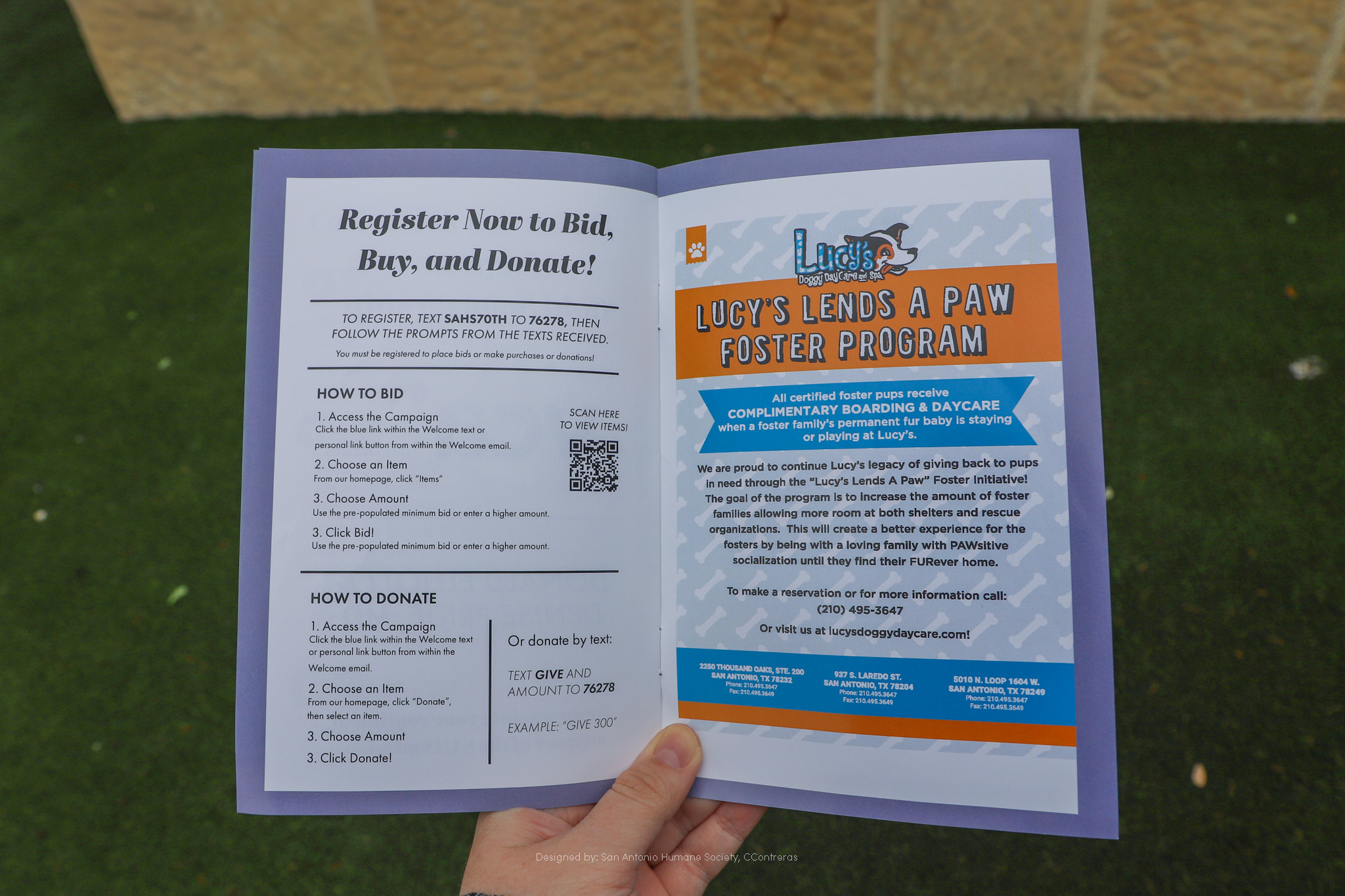 ---
︎︎︎ 2023 el rey fido t-shirts

el rey fido is the san antonio humane society's annual peer-to-peer fundraiser where dogs compete to become the top-fundraising pup and win the crown! previous designs were very logo-focused, so this year i took ownership of designing the shirt to be appealing to a wider audience. the shirt features illustrations of shelter dogs that were previously adopted from us in bright colors that really pop with the darker color of the shirt. worked with local vendor to source styles on a budget and prep designs for printing. they sold out for the first time in years and brought in a profit to the organization.
click here for shirt design process sketches
---
︎︎︎ social media content creation

responsible for creating occasional social media graphics/posts across instagram, facebook, and twitter, as well as being the sole content creator for our
tik tok account!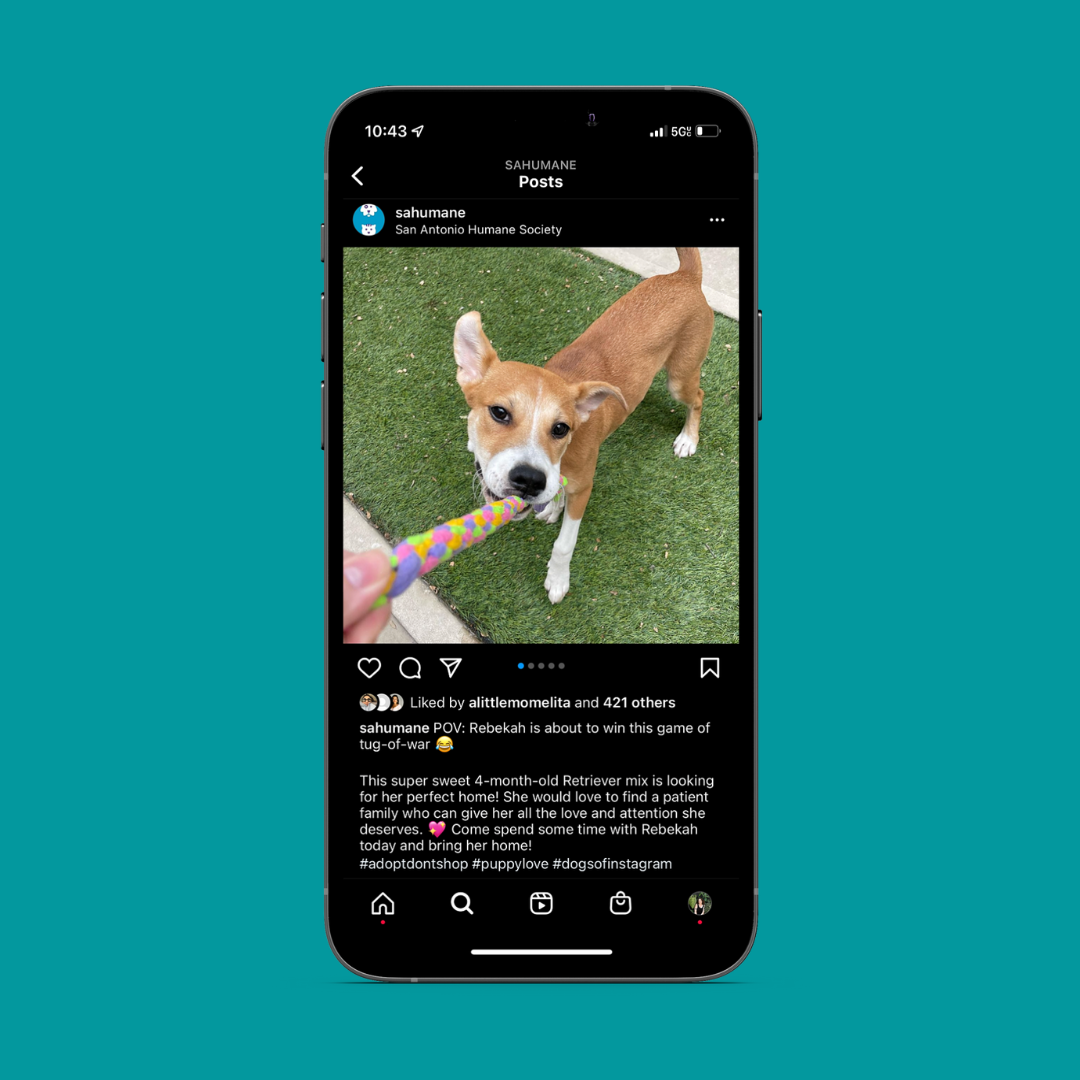 instagram highlight designs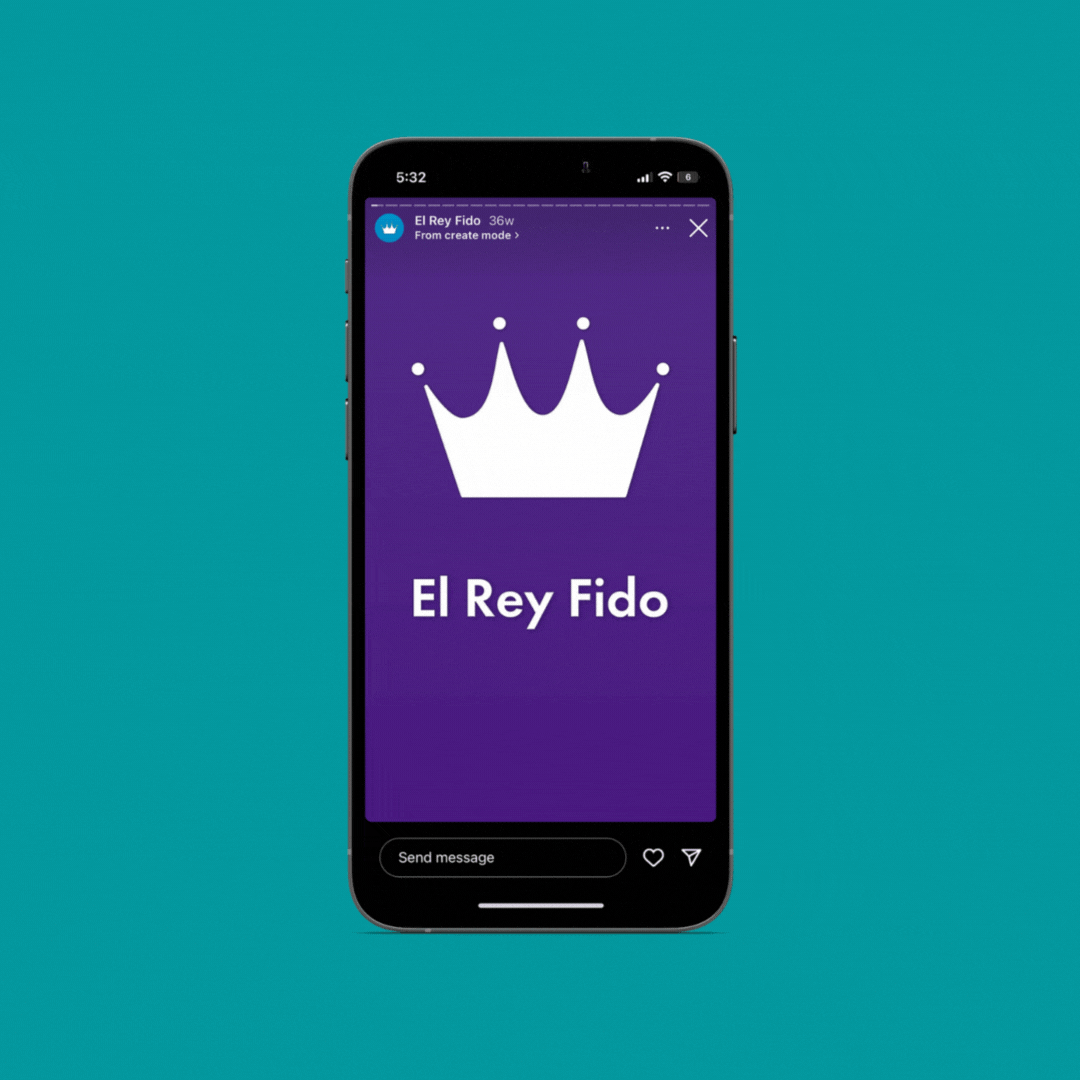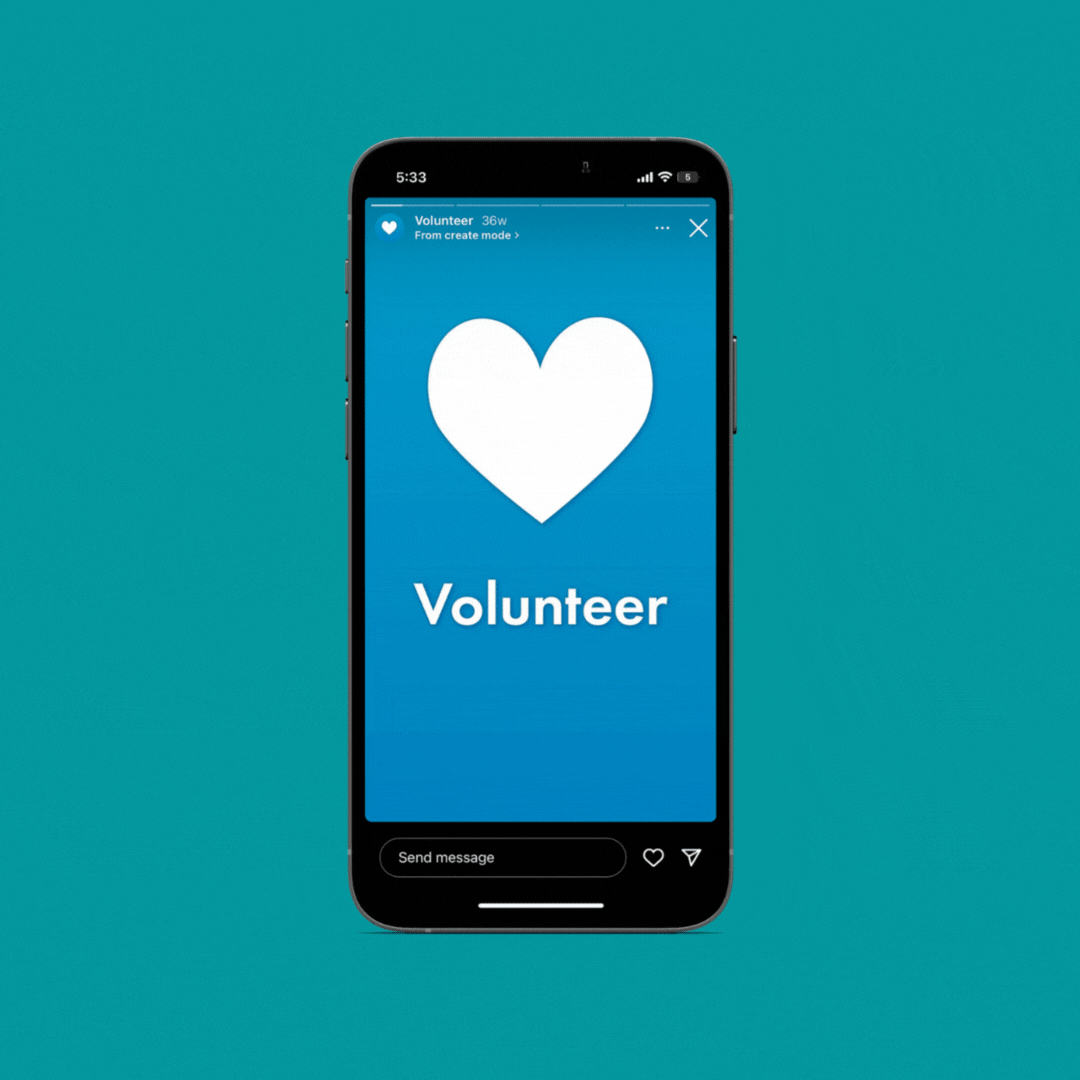 ---
︎︎︎ camp humane logo

created logo for our summer camp program which is offered for children in grades 1 - 12! this program did not have any individual branding previously, and requirements included incorporating elements of the organization's logo as well as the camp's tagline (be humane. be their voice.) and making it kid-friendly and timeless. the final logo is used on all camp merchandise!
click here for logo design process
---
︎︎︎ photography

okay, here's the part you've been waiting for: cute pictures of dogs and cats! these are my favorite photos of some of my favorite residents which is an infinitely long list because it's impossible not to fall in love with every single one of them. enjoy the photos ︎︎